eBooks on Rabbits
Here are some eBooks on rabbits that I found which give some excellent information on caring, training, and behavior problems for your rabbit, plus much, much more.



Bunny Secrets is an eBook on rabbits written by a bunny lover, Elizabeth, which gives you her secrets to understanding your bunny. She has firsthand knowledge and years of experience on the secrets she is sharing with you.
Elizabeth shares secrets to understanding your bunny. Some of her other secrets are-
• Her tips on choosing a rabbit
• Preparing your home for your new friend
• Caring for your rabbit
• And she has a FREE bunny Rabbit Health Kit!
• Plus much, much more
Find out how to get your FREE Rabbit Health Kit or read more about Elizabeth's eBook, Click Here!





The Definitive Guide for Rabbit Owners, when Karla was young she didn't know how to handle a rabbit and the poor little rabbit didn't live very long. So she went on a mission to learn and share her knowledge so bunnies are raised safely with only the best care.
Karla shares the quickest and easiest ways to learn about practical rabbit care and training. She gives you information regarding –
• Pet Stores; what to watch out for
• How to prevent shedding and Hairballs
• Exact steps to take to bond 2 bunnies
• How to save money on litter
• Plus much, much more
To read more about Karla's book or to order a copy,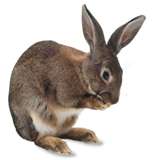 The Essential Guide for Rabbit Owner's, this eBook on rabbits teaches you the essentials of owning a healthy and happy house rabbit. Hjalti gives you information on how to learn the critical factor on how to protect your rabbits from themselves. He also gives you tips on –
• How to interview a veterinarian and what exactly to ask them about rabbit care.
• Why do some rabbits become aggressive and mean and how to avoid it.
• How to take care of your rabbit's teeth and fur
• How to protect your carpet and furniture from rabbit droppings and other possible bunny accidents.
• Plus much, much more.
To read more on this Essential Guide or to order a copy, Click Here!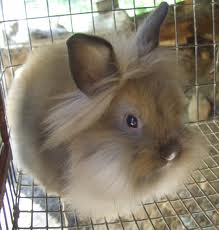 These three eBooks on rabbits have much more information than what I have noted here. If you are looking for a handy guide to add to the information you already have, then take a look at these eBooks to complete your library.
These eBooks were written by people like you and me who have bunnies or are committed to improving relationships between humans and animals.
Enjoy!