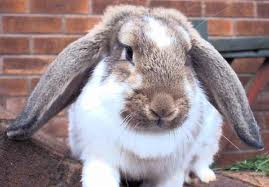 The Rabbit Bookstore; Helpful Information
& Delightful Rabbit Stories!
</li>
The Rabbit Bookstore
Hello and Welcome to The Rabbit Bookstore!


If you are looking for helpful information books about rabbits or storybooks containing rabbits, you will find it here.


I always gave a rabbit storybook to my nieces and nephews when they were young. It was like my calling card. Since I had rabbits, I always liked to give rabbit books and cards to family and friends.


The information rabbit books will give you an even more in-depth knowledge about rabbits at your fingertips. Rabbits live a long tine, so it's nice to have a book giving you detailed information for later use, if necessary.


They also make wonderful gifts to a new bunny owner. I know I could have used a book or two when I received Foo.



Take a look at the many different titles available to you. I'm sure you can pick a favorite or two.


Thank you for shopping. Scroll down to see the store.


Enjoy!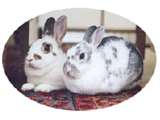 Together with The Rabbit Bookstore, check out these links

Here is a list of all the different breeds

Return To Home Page